BulkSupplements.com Papaya Fruit Extract Powder, 8.8 oz. / 250g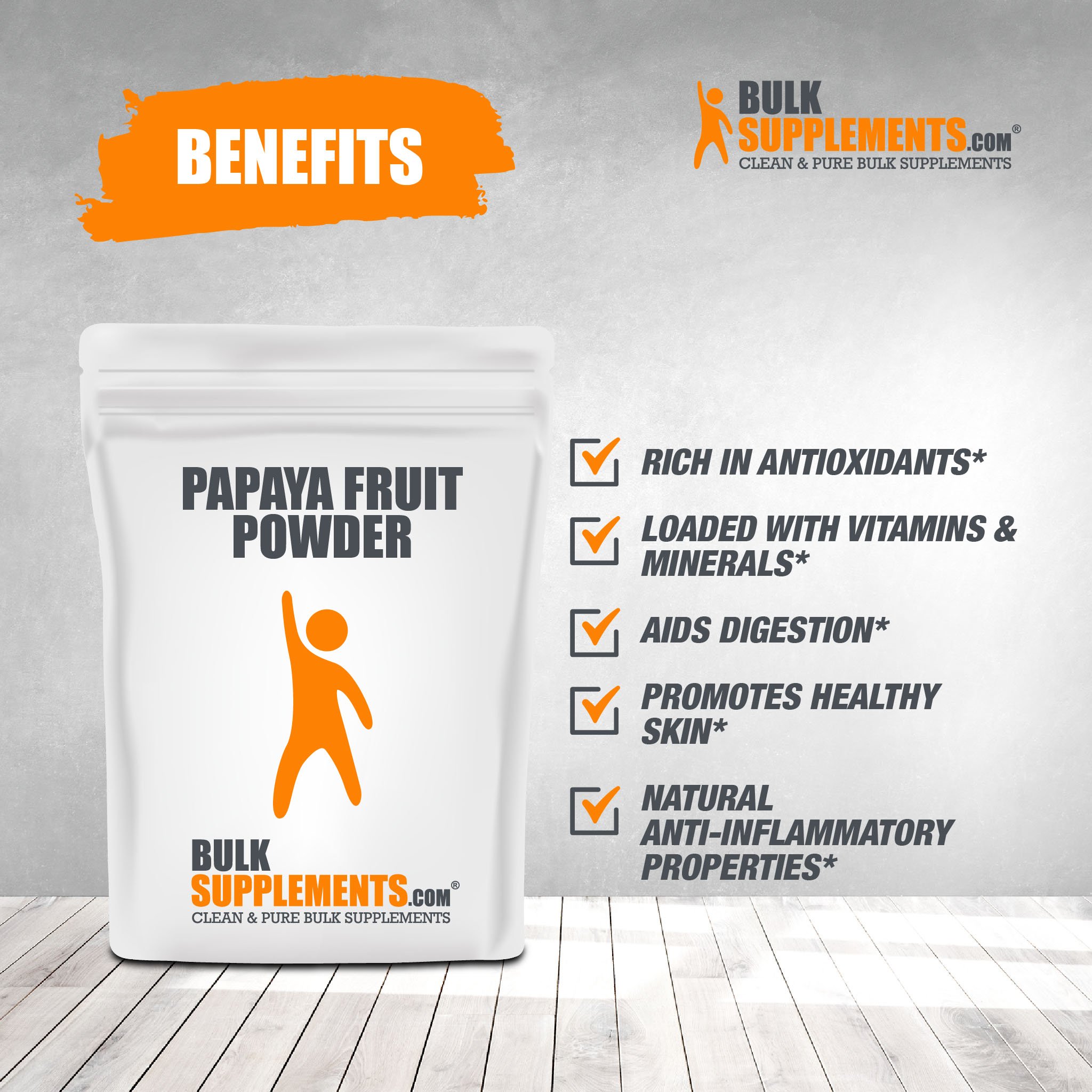 Papaya Fruit Powder (
Carica papaya
)Benefits
Papaya fruit powder (Carica papaya) is rich in vitamins and minerals and is loaded with antioxidants. It may aid digestion, support the skin, promote healthy heart function, contribute to sexual health, and fortify the bones.Papaya fruit powder may also have anti-inflammatory properties.
Rich in antioxidants

Loaded with vitamins & minerals

Aids digestion.

Promotes healthy skin

.

Natural anti-inflammatory properties

.

Supports healthy immune function

.

Contributes to heart health

.

Helps promote healthy mood

.

Assists in maintaining sexual health

.

Fortifies the bones

.