Aculief Award Winning Natural Headache, Migraine and Tension Relief Wearable Acupressure Stress Alleviation, Green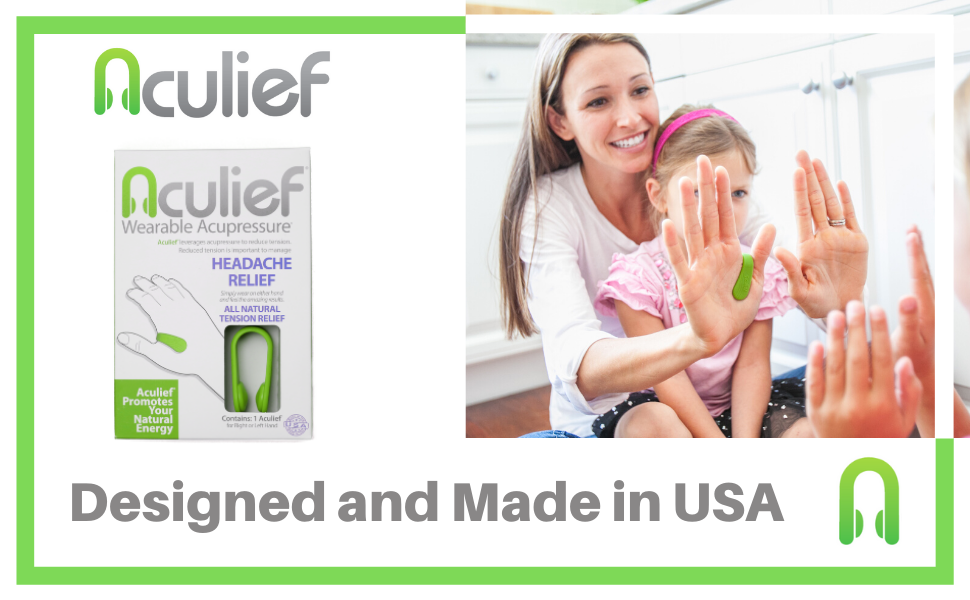 DRUG-FREE, COMFORT AND EASE OF USE. Drug-free, comfortable, and stylish natural pain management acupressure tool. Works fast with no side effects! Designed to support healthy brain function and promote relief from migraine headaches before the pain ever begins. Aculief targes the LI4 in your hand to promote natural headache and tension relief; an all-natural solution to be used anytime, anywhere.
ONE SIZE FITS MOST. Wearable acupressure for an active lifestyle. One size fits most. Good for travel, at work, play or any other everyday activities. Stylish, easy to use and carry. If your Aculief is too tight, simply stretch it out to make it less compressed and more comfortable for your hand. If Aculief is too lose, push down on the device to clamp the Aculief together and regain its compression. Aculief is not to be used while pregnant.