AccuMed Rechargeable Tens Unit Muscle Stimulator EMS Electronic Pulse Massager AP210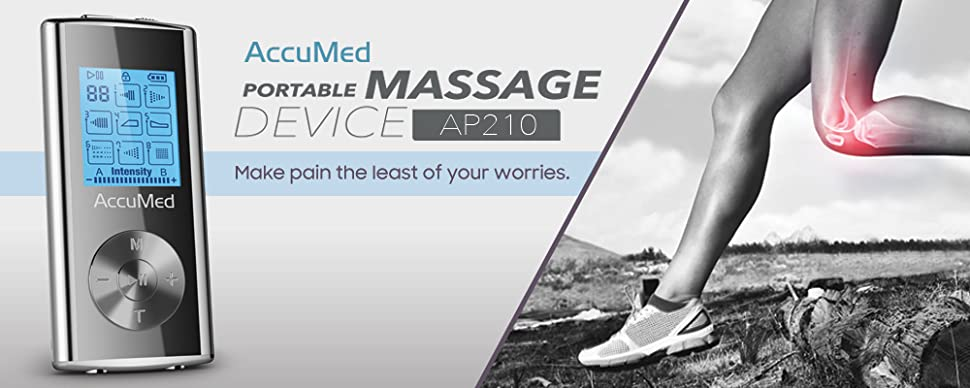 Introducing the AccuMed Pulse Massager and Portable TENS Unit
We all have felt some type of pain in specific parts of our body due to fatigue, injury or stress, or surgery. Pain can stem from inflammation, nerve damage, infection, illness or even strenuous workout and exercise. Whatever the case may be - no matter if it's chronic or mild, pain is a concern that needs to be addressed when it comes to managing optimal comfort and overall well-being.
Meet Your Personal at Home Masseuse
Accumed, the company behind an entire line of health care products such as pulse oximeters, blood pressure monitors, breathalyzers and pregnancy tests introduces the AP210 Portable Pulse Massager. The AP210 Portable Pulse Massager that works in two ways to alleviate pain and induce comfort:​ As a TENS unit that sends low voltage electrical pulses across the skin and nerves while blocking pain signals to the brain. As a Muscle Stimulator that massages and increases blood circulation in tired or sore muscles while relaxing, contracting and strengthening tissues that have weakened as a result of fatigue, injury or lack of use.